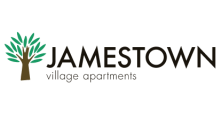 Your Review
Submit a Review

Resident Reviews
NICE TO LIVE IN A COMPLEX THAT CARES
|

Recommended: Yes
Well maintained and staff is wonderful |Recommended: YesHighly recommended
Peaceful community|Recommended: Yesa good apartment to live in, peaceful and very close to turnpike entrance.
Nice environment |Recommended: YesNice environment with fair price
Long time residence |Recommended: Yeswe have called Jamestown Village Apartments Home for 11 years. What a difference it has made having Lana as Property Manager, before she came here customer satisfaction was rated as a 1.00 Lana is not afraid to help not only with residents, but have seen her help the staff. Speaking of the staff - 5 star people to mention a few Paula and Diane and just had the opportunity to have Brian redo our bathroom. Brian is very professional , knowledgeable and pleasant person.
Awesome stay|Recommended: YesI really like the time I spend at James Town Village Apartments. Staff was so cooperative. I never faced any problem with them. They do support you in all manner they can.
Called Jamestown Village Home for the last 4 years|Recommended: YesI've been a resident of Jamestown Village for the last 4 years Love the new upgrades that were recently made to the pool area and fence, playground and the beautiful rooftops that were just installed in all the units it is well lit and also provides cover on rainy days while you fumble for keys LOL The buildings are clean, the office and maintenance are professional, area is quiet,apartments are spacious, and neighbors are friendly Unfortunately the pictures on the website do not do justice to the many upgrades that have been done on the premises and to the remodeled apartments.
Beautifully located |Recommended: Yesvery peaceful, sometimes too quiet. People are friendly, staff is friendly, nice size rooms, been here little over 3 months and no problems except parking is horrible at night
Great place to live
|Recommended: Yes
I would tell them that it is a great place to live. I did have problems with one of my neighbors and she was reprimanded but still continued harassment but the apartments are a great place to live and maintenance was always on time and repaired any damages quickly and efficiently.
Thank you for the positive review! Please don't hesitate to reach out to our management office if the issue with your neighbor continues - we want to make sure all of our residents are having a great experience.
Cheap Rent with effective living
|Recommended: Yes
Nice place to live, always able to park. Balcony is nice. Central AC Heat makes for comfortable apartemnt living. Cheaper appliances, but still function correctly. Some light switches don't work. Overall, still a good place to live.
Thank you for the review! Please don't hesitate to contact the office regarding your light switches - we want to make sure everything in your home is working.
Better communication|Recommended: YesSnow removal is great, very impressed with the way the walkways and driveways are kept clear. However, our hot water heater was being repaired and shut off but no one informed us that this would be happening.
Very happy!|Recommended: YesIt's great, clean, professional,quiet,spacious,friendly. We couldn't be happier.
Pretty nice|Recommended: YesIts nice
Love it here to bad I have to move |Recommended: YesGood maintenance, good neighbors, just the rent goes up way faster than the economy :(
Very nice place to live|Recommended: YesManagement is responsive to my needs, fixes things when needed and does a good job with general upkeep of the complex. One of the nicer apts I have lived in.